Electronic digital signature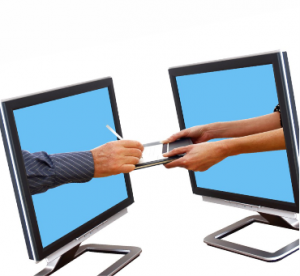 Digital signature is a block of information that is added to the data file by the author (the signer) and protects the file from unauthorized modification and indicates to the signer (signature holder).
The Rivne Chamber of Commerce and Industry is a representative  of  LLC "Kliuchovi systemy" ("Key systems") in Rivne region, and physically based at the chamber, a remote registration point for digital signature applicants was set up.
Our services include:
Registration of the Applicant;
Assistance in generating private and public keys;
Copying private keys to the storage medium provided by the Customer;
Generation of public key certificates for the subscriber, production of certificates in electronic form;
Provision of reliable digital signature means for use;
Servicing of certificates during its entire term of validity:

Distribution;
Cancellation;
Storage;
Blocking and renewal;
Providing information on valid, revoked and blocked public key certificates;
Provision of time stamp services;
Provision of services for interactive determination of certificate status;
Consultations and other services by request of subscribers.
During the servicing of their public key certificates, every subscriber has the right to:
Revoke the public key certificate;
Block the public key certificate;
Renew the blocked public key certificate;
Receive information about revoked and blocked public key certificates of other subscribers;
Get confirmation of the validity of the generated public key certificate.