Certification of force majeure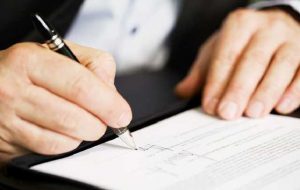 Under the current legislation of Ukraine, the Rivne Chamber of Commerce and Industry has the right to certify force majeure circumstances.
Force majeure circumstances (circumstances of irresistible force) shall be certified upon request of economic entities and natural persons for each individual contract, individual tax and/or other liabilities/obligation to be fulfilled under the terms of the contract, agreement, laws or other regulations and when it appeared impossible to be fulfilled due to the above circumstances.
According to Part 2, Article 141 of the Law of Ukraine "On the Chambers of Commerce and Industry in Ukraine", the force-majeure circumstances (contingencies) are extraordinary and unpreventable circumstances making objectively impossible fulfillment of the obligations stipulated by the terms and conditions of the agreement (contract, etc.), obligations according to laws and other regulatory documents, namely: threat of war, military conflict or serious threat of such conflict, including, without limitation, attacks of enemy, blockades, military embargo, actions of foreign enemy, nation-wide military mobilization, military actions, declared and undeclared war, actions of public enemy, disturbances, acts of terrorism, sabotages, piracies, disorders, invasions, blockade, revolution, conspiracy, insurrections, mass disorders, imposing a curfew, expropriation, confiscation, seizure of enterprises, requisition, public demonstration, blockade, strike, emergency, unlawful actions of the third parties, fire, explosion, durable interruptions in functioning transport caused by provisions of the appropriate decisions and documents of state authorities, blocking sea straits, embargo, prohibition (limitation) of export/ import, etc., as well as circumstances caused by extreme weather conditions and acts of elements, namely epidemic, severe storm, cyclone, hurricane, tornado, flood, snow build-up, ice crust, glazed rain, freezing sea, straits, ports, mountain passes, earthquake, lightning, fire, drought, soil subsidence and displacement, other acts of elements, etc.
Each individual application shall be filed together with a separate package of documents.